We love hosting contests and activities! Read about some of the fun activities we have done below and call Reach Out at 385-241-4119 if you would like to learn more or even join us!

Winning Quote From Our Reflections Contest
"The youth can walk faster, but the elder knows the road." – African Proverb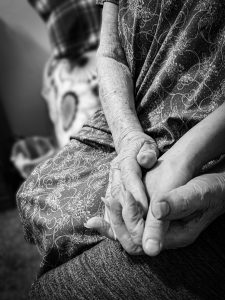 Bracelets
Reach Out designed and constructed bracelets made of paracord and sporting a 3D printed message that says, "Reach Out." Students received donations from Salem Smiles' Dr. James Bonny, Red Rock Orthodontics' Dr. Lee, Advanced Family Eye Care in Spanish Fork's Dr. Jones and Stokes Market in Salem. With these generous donations, the students at Lumen Scholar Institute had enough supplies to make 11,000 bracelets. Student Joseph Huff designed the 3D print and his workplace, Tekton Tech Academy, let him print over 800 charms using their machines. Other students at Lumen Scholar Institute caught the vision and put their 3D printers to work. Jackson Godbold, Andre Paulsen and Jacob Hayes helped and are still helping make the 3D print for the upcoming events and assemblies.
Our mobile Reach Out team visits local schools for assemblies and communities for events. After we share a 30- or 45-minute power message about making connections and reaching out, we provide a handmade bracelet for each member of our audience. Each bracelet is meant to serve as a reminder that each individual can make a difference in their own health, both physical and mental. We encourage all to reach out and make a difference by connecting in some way. Reach out to us and help us connect with your community or school.
We offer each school or community 30 seats in our connection experiences, where individuals are guided to see just how balanced and strong they can become by making those connections.
Read more here!